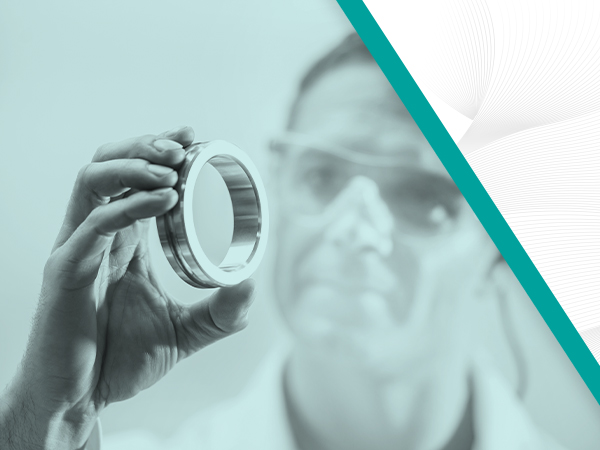 "We accept the challenges to make a contribution to our success."
Our minds bring about change. It is the first and most important tool to open pathways for innovative breakthroughs and progress. Some could be simple improvements like how to make something that already exists better, more effective, updated, and in tune with the times; others can shape how we move forward into tomorrow and transform from the simplest of habits to the most complex technological systems. Having the environment to make these changes and the suitable space for growth and development will eventually make the difference between an idea and an action, between a dream and a reality. As writer Stephen Johnson noted,
"If you look at history, innovation doesn't come just from giving people incentives; it comes from creating environments where their ideas can connect
." At the
Lab
, the minds of those looking to create the solutions for the future converge to develop a space where the best ideas are turned into premium quality products available under the VISCOSITY Oil brand.
"What a long strange trip it's been."
Over the past few years, VISCOSITY Oil has faced several changes. A shift in its organization led the company to focus more on direct sales and serve OEMs at a smaller scale, a challenge that all members of the VISCOSITY Oil Family faced with the professionalism and expertise that has built the brand into what it is today. The Lab was no exception, and our brilliant chemists and engineers had to change not only the way they worked, but also a mindset that had been in place for years. There was no longer an OEM dictating the needed products; now, it all came directly from the customer's voice and the ingenuity of those working and perfecting the catalog of available products. Although this transition was difficult at times, the company had a strong product line that was able to carry over to continue offering the quality and premium results that have always been a staple of the VISCOSITY name.
Just as the relationship with customers altered, so did the ones with the toll blenders who serviced the production, turning into a closer and more direct bond that has also allowed VISCOSITY to certify some of their products.
Working at the Lab is not routine, especially after the extensive renovation it went through in 2017. The Lab Team members – who have formed a strong bond based on mutual trust— are skilled in various areas and the very definition of "jacks-of-all-trades." Their multidisciplinary background and willingness to assist in different tasks have turned them into valuable participants in multiple stages of the development process to solidify the effectiveness and performance of all the VISCOSITY products.
For some, a day in the lab can be creating and testing the formulas that will become the base of new products or improving existing blends to align with today's market requirements. They can connect with other global team members or help field reps with burning questions, either their own or the dealers', who are a vital part of the distribution process. For others, a week in the lab means testing the toll blender's mix— a 48-hour marathon that ends with a complete analysis of the product quality—or perhaps aiding in R&D and taking care of malfunctioning equipment. This dynamic, although hectic, is something that the team finds rewarding, and the attitude is always one of collaboration, support, and, overall, enjoying the workday and maintaining a fun, safe environment.
So, how is a VISCOSITY Oil product created? It could take between a week to 2-3 months to tweak an existing formulation and a few months to develop a new product from scratch. For the latter, the time spent will depend on the type of product they need, the testing, how much background research is required, the kind of formula that will be created, and even details such as getting the right additive chemistry. The current supply chain issues affecting the market across several industries have also pushed development schedules back, forcing the team to plan for various contingencies.
Formulations are tested within basic parameters, such as viscosity and cool temperature performance, to later be subjected to more stringent and complex tests that will prove their effectiveness: shear testing, performance, corrosion and oxidation prevention, and lubricity characteristics. Being that VISCOSITY is the Global Center of Excellence for Off-Road Lubricant development, most testing is done either in-house, or by VISCOSITY's global partners in the Brazilian and Italian laboratories, sometimes aided by other accredited outside labs if needed.
Then comes the off-road testing, the final litmus test before putting the product out on the shelves. When field trials for off-road testing need to be performed, they must take into consideration seasonal operation and how many products are involved to establish a timeline. Summer is often the most optimal testing period; once results are out, customers will be ready to receive fully vetted, safe, and high-quality products that will keep them working in fluid motion under all conditions.
Results that Speak for Themselves
VISCOSITY Oil products are formulated to withstand all environments and temperatures, especially those under the 4S Technology ribbon. A couple of products are specifically geared and developed to work flawlessly under extremely cold temperatures. However, out of all the fantastic products in VISCOSITY's catalog, the Hydraulic Fluid line is the one that team is particularly proud of, from which ULTRACTION ™ is considered the "crown jewel." If the market was a sandbox, few could play in the same space as ULTRACTION ™. This product has surpassed industry standards of quality and water resistance to provide the ultimate protection to the users' equipment and continues to provide reliability and assurance to all those who use it.
So, are you a part of the VISCOSITY Oil Family? If not, what are you waiting for! Learn more about us in our
profile section
and get ready to move forward with the best protection and all the solutions that have been carefully developed and formulated for you! Visit our E-commerce sites from our partners at
Amazon
,
eBay
,
Messick's
and
Power Oil Center
, or check our
products
section to learn more about the many high-quality and premium products VISCOSITY Oil has to keep your equipment running with optimal performance under ALL stresses!
365 Days of Farming "It is only the farmer who faithfully plants seeds in the Spring, who reaps a harvest in the …
International Dog Day: a Spotlight on Farm Dogs "Every dog has its day!" Known for their unconditional love and loyalty, dogs are …
Read More