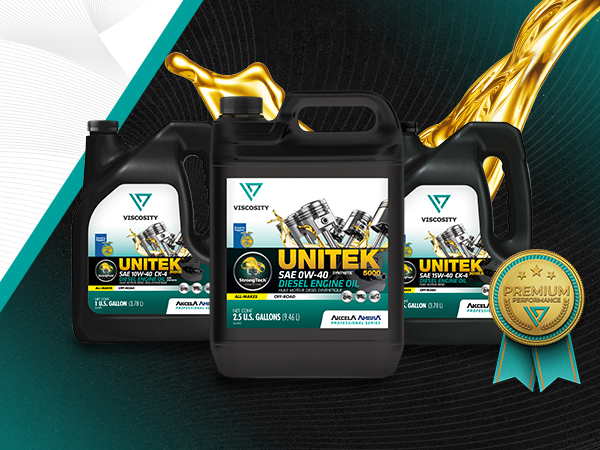 Farming equipment undergoes various field conditions, from driving through dusty and rocky roads to performing in wet and extremely hot or cold temperatures. It is also frequently exposed to fertilizers, pesticides, and other chemicals; if the proper protection is not guaranteed, this exposure can harm the farming equipment components and eventually cause breakage. Considering the potential damage and associated costs this entails, lubrication plays a fundamental role in protecting and guarding your machinery against various failures linked to corrosion, wear, oxidation, and deposit control, among others.
Experience has taught us that there is a lot to unfold when determining the type of oil best suited for your engine. Your first intuition might have been that any oil of a certain weight would do, or perhaps you are someone who believes that price equals quality, so you play it safe and get the most expensive one on the shelf. The truth is, choosing the best oil for your engine can be tricky if you don't have all the information. We have decided to give you a run-down on the difference between conventional and synthetic lubricants to help you avoid downtime and expensive repairs linked to lubricant misuse.
Conventional and Synthetic: what's the difference?
Conventional lubricants are made with what is commonly referred to as mineral base oils, which come directly from a natural source, namely crude petroleum. Producing mineral oil is more straightforward than the process required to create synthetic, thus making the end product cheaper and more accessible than its synthetic counterparts. This process mainly consists of removing natural contaminants and impurities from the vacuum gas oil feed, which are harmful to the lubricant's performance.
Overall, these oils perform effectively under normal conditions — those which are not too extreme in terms of temperature or field quality — and are compatible with all vehicles. For optimal performance, it is crucial to follow the manufacturers' recommendations and make timely changes to the conventional lubricant you use on your equipment.
Synthetic oils are highly refined petroleum-based lubricants that have been specially synthesized to balance their molecular composition. With a more stable chemical structure than the more diverse one found in mineral oils, these synthetic base oils provide improved performance under extremely low or high temperatures while flowing more freely than mineral oils.
Some of the benefits of using these lubricants include maximizing and improving engine efficiency — resulting in fuel savings — and extending the overall durability of the engine and providing enhanced protection against deposits. However great the benefits may be, they come with a price tag. To tackle the cost, you can choose between fully synthetic, which tends to be pricier, and semi-synthetic, which mixes mineral and synthetic oils to reduce costs while still offering some of the benefits of using fully synthetic
The VISCOSITY Oil Solution
With over 125 years of experience developing products for all manufacturer brands and exceeding industry standards, VISCOSITY Oil offers top quality engine oils to ensure your off-road farming equipment delivers the performance and production you need.
Its UNITEK line offers a series of conventional, semi-synthetic, and synthetic oils purposefully designed and rigorously tested in the field. All products are formulated with highly refined based oils and high shear stability viscosity modifiers. Here, we present three products for each need:
High-performance conventional oil formulated to provide enhanced thermal and oxidation stability, offering outstanding protection for low-emission engines. It also neutralizes corrosive acids, offers film resistance, and good dispersion of soot and deposit control.
High-performance, low-emission, semi-synthetic oil formulated to provide enhanced fuel economy with low-temperature viscosity and protection under extreme mechanical stress. This engine oil also fights against high concentration of soot build-up, providing excellent wear protection for new and older engines.
High-performance, low emissions, semi-synthetic diesel oil, designed and formulated to provide optimal soot dispersion and deposit control. It also provides outstanding thermal and oxidation stability under extreme conditions and temperatures for extended protection and durability, neutralizing corrosive acids.
High-performance, low-emission, synthetic oil formulated to offer longer oil life and durability, providing excellent wear protection under extreme conditions of cold weather, and outstanding oxidation control, dispersion of soot, and deposit control.
In the end, choosing between a conventional, semi-synthetic, or synthetic oil will depend on your budget and the field conditions in which you are operating. Before deciding on your purchase, however, you should always check and follow the recommendations of your equipment's manufacturer to assess oil change frequency and lubricant requirements.
Browse our product section to find more details on and other premium quality solutions for your equipment! Contact us and see the many options we have so you can continue keeping work in fluid motion.
Unfolding Synthetic and Conventional Lubricants Farming equipment undergoes various field conditions, from driving through dusty and rocky roads to performing in wet …
What determines your purchase? VISCOSITY aims not only to provide the best solutions in lubricants and oils but also the best customer …
Read More