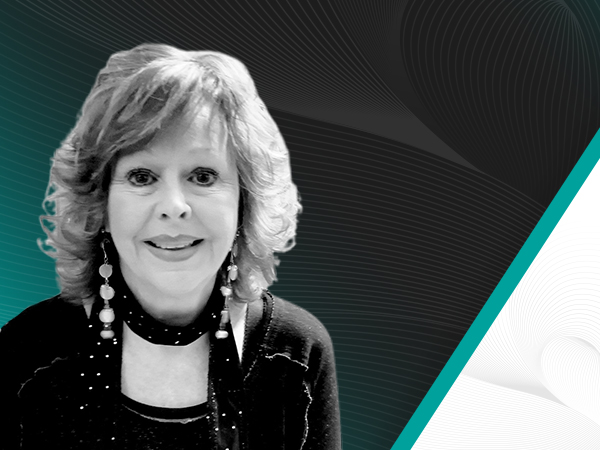 I've been working in VISCOSITY for the last 31 years: I was working at an eye doctor's office when I first decided to apply
I've been working in VISCOSITY for the last 31 years. I was working at an eye doctor's office when I first decided to apply. I soon got an interview and was hired not long after that. When I first started, VISCOSITY was a small company, very much like a family. I joined the accounting department and, after being there for a couple of years, I moved into customer service. I've been here ever since, and although the company has grown over the years to become the corporation that it is today, it continues to be a great place to work for, filled with amazing people – many of whom have been here for a long time, like myself.
People don't usually stay at one place that often, but I love my job and I'm proud to work here. It was challenging at first; it was all very new, and I had barely any knowledge of the oil business. It became a process of learning about our customers, products, and even the container sizes we had available. I needed to meet the dealers and learn a whole set of skills to provide the best solutions for customers who required specific products. Work has been an evolving process.
My favorite aspect of the job is my relationship with the dealers, our customers. I've known some of them for 20+ years and they've become friends.  Some have retired and, in some cases, their children are taking over their businesses. That's the kind of relationship we have built over the years, gaining their trust through the fact that they know they'll get what they need and that we are getting the job done when it comes to getting their orders entered on time and shipped correctly. Keeping our dealers informed is our top priority; we first contact them with their specific ship date and then the carrier will call them once the order is shipped, so communication is clear on all ends. It's interesting to develop these business relationships and to become close enough with our customers to know about them and their lives outside the business. 
VISCOSITY has that warm, closeness factor dealers look for, and everyone in the company really goes above and beyond to make sure they are happy and taken care of. When I talk with these dealers, they tell me that VISCOSITY has always been one of their favorite suppliers, that they've grown to trust us for who we are and what we do. Our mission statement is to be our customers' best supplier, and we all put a lot of emphasis on that. Our mission is something that we stand by. The pandemic hasn't changed that; our dealers kept working and we kept working in fluid motion alongside them.  
* Cynthia is a proud mother of two and grandmother of three. She has been a valuable member of VISCOSITY for 31 years and is recognized for her commitment, friendliness, and close relationship with clients. She enjoys visiting her son in Florida and her daughter in Tennessee whenever she can and spending time with Carlos, her 8-year-old Chihuahua, and her friends and family at her townhouse in the Southwest Suburb of Chicago.
Harvesting Success: Crop Rotation and Cover Crops Crop rotation and the use of cover crops are key tools for sustainable farming practices …
Product Datasheets: A Window to Fluid Performance For one of our expert chemists working at our lab, a datasheet may be very …