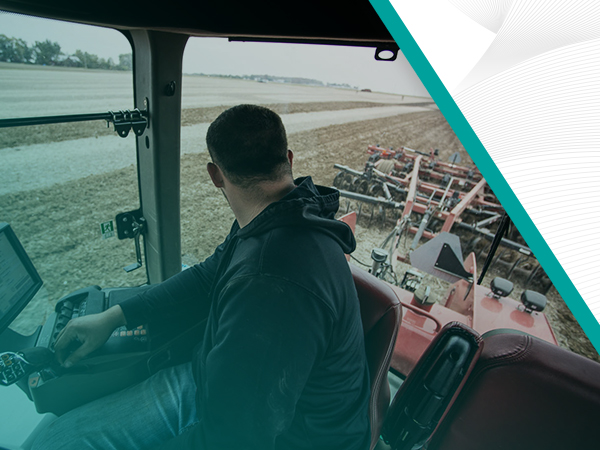 Adding implements to agricultural machinery is an affordable way of utilizing existing assets
rather than purchasing a new one for a single purpose. Tractors are fitted with various tools, such as
loaders, blades, balers, and box rakers, among the many choices available. However, some add-ins do not
have an engine to function. So, how can they be powered?
Power take-offs, also known as PTOs, are necessary to transfer mechanical power from the engine
to the implement. PTO shafts can be directly connected to the transmission and require releasing the
tractor clutch to begin functioning. They can also work using a two stage-clutch, by pressing halfway to
disengage the transmission and fully to disengage both the transmission and the PTO, or independently
through a separate clutch. Its main components are usually an internal and external yoke, a universal
joint, a safety chain, and a safety shield. Measurements vary, so purchasing the right one for your
equipment is crucial to optimal performance and proper attachment.
Speed and dimensions are standard for PTOs based on ISO regulations. PTOs rotate per the
tractor's engine speed, moving between 540 and 1000 rpm; some newer models move at an even higher
rate, in tune with the equipment's horsepower. This increased rotation speed can ensure proper
functioning, but it can also become a dangerous hazard risk for the user.
The Dangers of Entanglement
PTOs are an effective tool that allows the equipment to perform multiple functions with minimal
intervention. However, they can also become a dangerous safety hazard if not handled properly, causing
severe injuries, amputations, and fatalities. Improper, ineffective, or absent shielding or protection
around the PTO significantly increases the risk of entanglement, exposing users to a piece of equipment
that can be engaged and rotating at a dangerously high speed.
Most hazard cases are attributed to hair, clothing, and limbs being caught by the spinning
mechanism. As a result, one of the main safety precautions any farmer or operator must take is to avoid
loose hair or clothing when working around equipment with a PTO attached, even when the tractor has
been turned off. The speed at which the PTO rotates leaves almost no reaction time, so making sure the
mechanism has been fully disengaged is vital to avoid accidents.
Accidents can also occur when shafts become disconnected from the tractor while the PTO is
engaged and rotating. This situation can occur when the shaft has not been securely hitched, or some
parts become uncoupled or break. The result is a piece of heavy metal being swung and breaking apart
from the connecting base, ejected at high velocity. The loose part can either impact the equipment
operator directly or anyone in the vicinity.
The importance of PTO maintenance
PTOs are often overlooked during maintenance and are usually considered after internal and
engine components. This is a grave mistake, one that, as we have noted before, can cause irreparable
damage to the equipment and to operators. Thus, following the manufacturer's recommendations is
essential to establish a correct PTO maintenance schedule according to horsepower, usage, and model
dimensions
A regular visual check can make a difference, especially when the PTO has just been fitted. The
device must be securely installed and adequately bolted, with the correct backlash between transmission
and PTO. Making sure there are no leaks or signs of wear, alongside a physical revision after certain usage
hours, can significantly impact risk prevention and performance assessment based on power
requirements.
Premature bearing wear is one of the leading causes for short functionality periods for PTOs,
generally associated with improper lubrication and excessive belt tension. Therefore, operators and
workers must know and work around the most appropriate tension depending on the equipment model
and conduct regular greasing, considering its daily strain and use to adjust if necessary. Additionally, a
more thorough, long-term maintenance plan is crucial to ensure its performance and safety. Maintenance
intervals for PTOs can be determined following the respective OEM recommendations and conducted
along with regular engine and transmission schedules for a more comprehensive and complete
assessment.
Aside from the proper maintenance, quality products can positively impact vehicle performance,
allowing you to work safely, with strong and reliable solutions formulated to protect your equipment. Our
Tutela® line of greases has been specially designed to withstand high temperatures and provide thermal
stability, protecting the PTOs against friction, overheating, and wear. These features will help increase
performance and, most importantly, reduce the risk of downtime and accidents due to material
exhaustion, ensuring production stream and a safe working environment for everyone involved.
You can learn more about Tutela ® Greases and our extensive line of specialized solutions by
visiting your products section, or you can ask your local dealer for our portfolio. Contact us and keep
moving forward with the expert formulations we have designed for you! Work safe and get the best
protection with VISCOSITY Oil.
Power Take-Off: Keeping Operations Moving Means Keeping Everyone Safe Adding implements to agricultural machinery is an affordable way of utilizing existing …
Spindles: a cotton-picking essential The cotton-picking industry is one of the most important economic activities in the US today, with the …
Read More