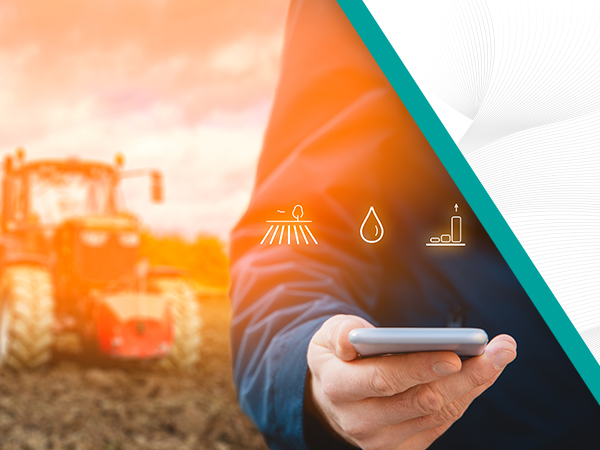 Precision Agriculture practices are strongly entering the industry in various degrees of complexity. From small farms to large operations, smart tools and automated processes are helping farmers become more efficient and gain time back to improve their overall yield chances.
Technological changes have impacted all aspects, and none is as notorious as the autonomous vehicles that now roam the land. Fitted with the latest advances, tractors are now entering into a new era that is certain to make waves across the field.
Automated systems are a reality, and even tractor automation is present in various degrees. Automation ranges can vary from simple guiding AI, to assisting users to gathering valuable information for decision-making. The most advanced one, and certainly one that has its controversies, is the full-on automated vehicle, where the operator is unnecessary by all intents and purposes.
Different companies have been offering automated solutions and retrofits for years, and the market is only expected to grow even more. Labor shortages and the already familiar presence of agritech on the farm make adoption easier and more likely for fully automated vehicles. This could make agricultural operations a 24/7 deal that would not require pressing human intervention, where owners could remotely receive the status of their vehicles along with accurate readings, metrics, and data and image feedback.
New equipment could also become smaller and lighter compared to current tractors and agricultural vehicles. As it will not account for a permanent human operator, the need for safety and comfort considerations within the cabin could be reduced or discarded in favor of better, more complex monitoring systems for efficient performance, impacting operational costs.
Overcoming self-driving challenges
Creating a reliable farm vehicle is already a challenge that many manufacturers must deal with on a daily basis. Ensuring
safety
and functionality for a regular tractor is, at this point in history, easier to do, as these vehicles have been in the market for years, with existing brands constantly developing and improving their models. For autonomous tractors, challenges are primarily associated with their newness, as most models have only recently been introduced into the market.
•  High cost: Autonomous tractors can be significantly more expensive than traditional tractors, which may make them cost-prohibitive for some farmers.
•  Limited availability: Vehicles of this kind are not yet widely available, making it difficult for farmers to find and purchase them.
•   Lack of understanding: Some farmers may not be familiar or comfortable with the technology. They may find it challenging to learn, and, as a result, operation and maintenance could be hindered.
•   Internet connectivity:
Autonomous tractors rely on internet connectivity for their operation. This can be a particular challenge for rural areas with poor signal and lower connection availability.
Aside from the technical challenges this new kind of technology may pose, some safety and security risks could also make it harder for farmers to invest. Some that should be considered are:
•   On-site accidents: As with any machinery, there is always a risk of accidents. Considering autonomous tractors operate without human oversight, any failure can develop into a more severe incident if not timely addressed.
•   Cybersecurity: Autonomous tractors are vulnerable to hacking, which could lead to unauthorized control of the machinery from a remote user. Software errors and failure could also impact its performance and overall operation.
•   Job loss: Although these kinds of equipment are meant to account for better productivity and cost efficiency, it could reduce the need for human labor, putting in risk employed farm workers that may lose their jobs.
Keeping your tractor on the move
Like any other mechanical equipment, if you ever decide to get an autonomous tractor, a proper
maintenance
schedule will allow you to keep your operations running with minimal downtime and technical issues. It is important to note that maintenance for these tractors may require more technical skills and knowledge, and it is advisable to seek professional help if needed. Some tips to get on with the upkeep are:
•   Cleaning: It might be advanced, but it still needs a hand. Ensure that all parts and pieces are cleaned and free of debris. Pay special attention to GPS, sensors, and cameras that may be directly affected and can result in poor readings and monitoring.
•   Update software: Whenever needed, update the vehicle's software to the latest version to ensure its performance and security against cyberattacks.
•   Monitor the battery and wiring: If it's running low, it won't sow. Regularly check the battery to ensure its charged and ready for the day, and ensure the electrical connections are not damaged or loose.
•   Check the overall exterior: For traces of wear, tear, leaks, etc. Make sure to store it in a place where temperature, humidity, and other damage factors will not be a concern.
•   Be organized: Keep a maintenance record, the same as you would with any other equipment, and follow your manufacturer's manual to ensure proper use.
Changes keep on giving, and VISCOSITY Oil Company will continue moving into the future with you with the protection and quality you need to continue working in fluid motion with the best in the market for all your agricultural equipment. Learn more at our
products section
and find the formulations your equipment need all in our new e-commerce shop at
Viscosity Oil Shop.
Harvesting Success: Crop Rotation and Cover Crops Crop rotation and the use of cover crops are key tools for sustainable farming practices …
Product Datasheets: A Window to Fluid Performance For one of our expert chemists working at our lab, a datasheet may be very …
Read More