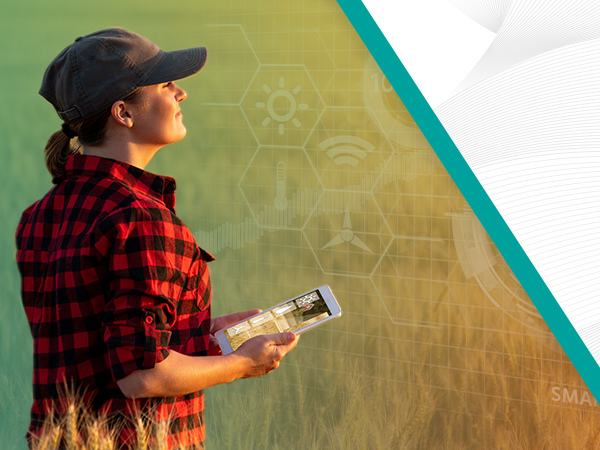 From checking your social media and watching your favorite cat videos, to looking for that particular recipe and finding an address on a map, there are millions of things that can be done through the internet. This innovation was born amid the Information Age and was initially conceived—and still primarily used—for sharing data and information in the 1960s. Over time and thanks to the new advances in technology, it grew steadily in complexity and functionality, introducing emailing capabilities and the revolutionary World Wide Web, which made accessing information easier and faster.
Today, the internet is a hub of various resources that allow us to stay connected to the entire world, and it's used in multiple forms on most—if not all—aspects of our everyday life.
Although the internet cannot be seen or touched, it relies on physical devices for reception and transmission. The most traditional form of connection used to be, and still in some parts is, dial-up, which requires a modem and a telephone network, allowing the user to dial into the net through a specific set of numbers given by the internet provider. However, dial-up depends entirely on the availability of the phone line, and they tend to be slower and not cost-effective overall.
These issues are tackled by a much faster and efficient option known as broadband. Broadband is described as a high-speed and high-capacity transmission that is available at all times, removing the need for an active telephone connection, although fixed broadband can still use telephone lines to achieve its end goal. However, unlike dial-up, both the internet and the telephone connection run parallel through the same channel, so the landline service is not interrupted every time you connect to the internet.
For all its benefits around commerce, communication, and information availability, broadband is the preferred option for most current internet users. Its reach extends from households and restaurants to health centers and even government through means such as fiber optic, Wi-Fi, Digital Subscriber Line (DSL), and satellite. It is now deemed a vital tool for everyday operations in all imaginable contexts, where users can access critical information and connect to different resources faster than ever before.
In their Farm Computer Usage and Ownership report from August 2021, the USDA noted that 82% of American farms have internet access, with only 50% of respondents declaring they are currently using broadband service. Compared to the results obtained during 2019, the number of farmers taking advantage of the internet for agriculture-related activities, such as purchasing and marketing, has slightly increased. Usage is expected to continue rising.
Although improving each year, these numbers still show that broadband services are not yet widely implemented in rural areas, making access to information and farm management harder for producers. With the advent of new technologies around Precision Agriculture and Communication Technology, having a high-speed connection is no longer a luxury. It is fundamental to keep individuals aligned with sale and purchase sites, news outlets, health and safety facilities, among other external services, while also having complete control over field monitoring, equipment location, business management, crop state, and other internal operations.
The Government and other institutions are now implementing funding initiatives and new programs to accelerate broadband adoption. The Federal Communications Commission launched the Connect America Fund (CAF), intending to expand affordable offerings in telecommunications and broadband services that can reach rural communities and other high-cost areas. Broadband access will directly and positively impact production, costs, and market opportunities through information management and access to relevant tools to increase specialization, competitiveness, and economic presence and participation.
Using a mobile device to gain connection to a broadband network is known as mobile broadband, and it's an efficient way for farmers to stay on the move while maintaining a close eye on their operations. According to the USDA report, 77% of respondents use their smartphone as their primary connection device; having the right tools and apps installed only highlights the importance of a high-speed, optimal connection that can take on the flow of information needed to conduct all operations efficiently.
The reach of broadband in agriculture is still a work in progress, and its degree of advancement continues to grow each year. The 2022 Census on Agriculture will shed a clearer light on the current scope; still, efforts will continue to keep everyone, especially those in distant and rural communities, connected to the world and enjoying the benefits technology and information can provide to us all.
VISCOSITY Oil has also made smart innovations and has some interesting tools specifically designed to monitor your equipment effectively. Our Everlub™ Solutions can provide the information you need to keep working in fluid motion and you can learn more about them by sending us your query in our contact section. You can also follow us on Instagram and Facebook to stay informed about all the products and innovations VISCOSITY Oil has for you.
Maintaining your Construction Equipment The construction industry in the US accounts for a little over 4% of the country's total GDP.  It …
Oil degradation & fuel dilution Oil degradation and fuel dilution are two critical issues that can affect the performance and longevity of …
Read More